Toshiba Memory Corporation announced the launch of the SG6 series, a new line-up of SATA client SSDs utilizing Toshiba Memory Corporation's cutting-edge 64-layer, 3-bit-per-cell (TLC) BiCS FLASH™. Sample shipments to PC OEM customers start today in limited quantities, and Toshiba Memory Corporation will gradually increase shipments from the fourth calendar quarter of this year.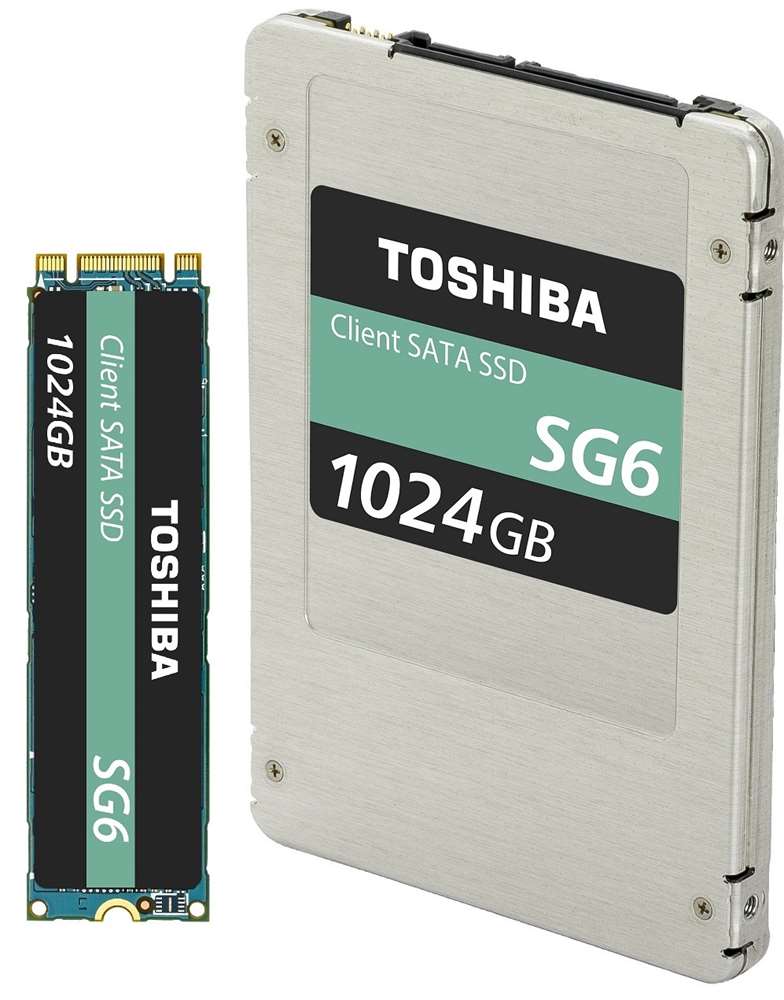 The new SG6 series SSDs features a SATA Revision 3.3, 6.0 Gbit/s interface, and delivers performance of up to 550 MB/s sequential read and 535 MB/s sequential write. Thanks to improved flash memory management and performance, active power consumption is cut by approximately 40% compared to previous generation products. This improvement can extend battery life, a plus for many applications including mobile computing.
The new series will be available in three capacities, 256 GB, 512 GB and 1024 GB. Each capacity is aligned with two form factors: 2.5-type for hard disk drive (HDD) upgrades; and M.2 2280 type for mainstream mobile PCs. Security needs will be addressed by offering self-encrypting drive (SED) models supporting TCG Opal Version 2.01.
The SG6 SSD series also supports Toshiba's proprietary QSBC™ (Quadruple Swing-By Code) error-correction technology, an efficient error correction code (ECC) that helps to protect customer data from corruption and improves reliability, realizing efficient and accurate data processing.