Asahi Kasei Microdevices Corporation (AKM) has developed two motor drivers that can operate with a single 32 V power supply. Both AP1041 and AP1042 have 1ch H-Bridge circuit. They are capable of driving one DC motor. Release is started for Q1 2020.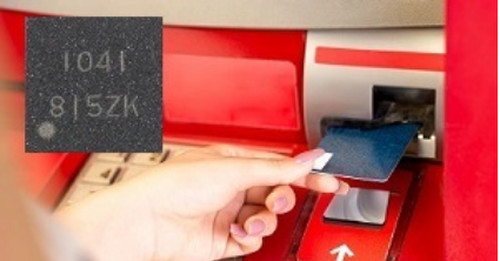 The AP1041 and AP1042 are housed in a 24-pin QFN, (4×4 mm), package with good heat dissipation, and are ideal for driving a large current motor in a small space. These devices are assumed to be used in a 24 V system, such as office automation equipment like a multifunction printers (MFP), laser beam printers, ATMs, POS terminals, and so on.
Features
Output current adjustment with built-in PWM control circuit
The AP104x series can control the PWM duty-cycle with the voltage input to the VREF pin. This function allows to adjust the output current based on the VREF voltage so that can adjust the speed of the motor and suppress the peak current upon power up. The AP104x series eliminates the need for a sense resistor, which contributes to mounting area reduction.
Adjustable overcurrent detection time
The AP104x series has an overcurrent detection circuit at the output stage. The detection time can be adjusted depending on the resistance value connected to the TBLANK pin. This function makes it possible to apply optimum overcurrent protection as appropriate when changing the motor or power supply.
In addition, the AP104x series integrates low-voltage protection, overcurrent protection, overheat protection, and shoot-through current prevention circuits. It is also equipped with the FLAG pin for the period during protection function operation, enhancing safety.
Compact package
The AP104x series is housed in a 24-pin QFN, (4×4 mm), package.
Application
Office equipment such as multifunction printers (MFP)
Laser beam printers (LBP)
Handy scanners
ATMs, vending machines, ticket vending machines
Exchange machines, POS terminals