Known-good solution to protect sensitive PHY chips from damage due to ESDs and lightning-induced surge events
Littelfuse introduced the first of a series of TVS Diode Arrays (SPA® Diodes) designed to protect two lines of 10/100/1000BaseT Ethernet ports from damage due to sustained overcurrent and overvoltage. Through-package routing permits the SP4031 Series Hybrid Protection Module's circuitry to protect an Ethernet PHY chip from damage due to events such as electrostatic discharge (ESD) and lightning-induced surge.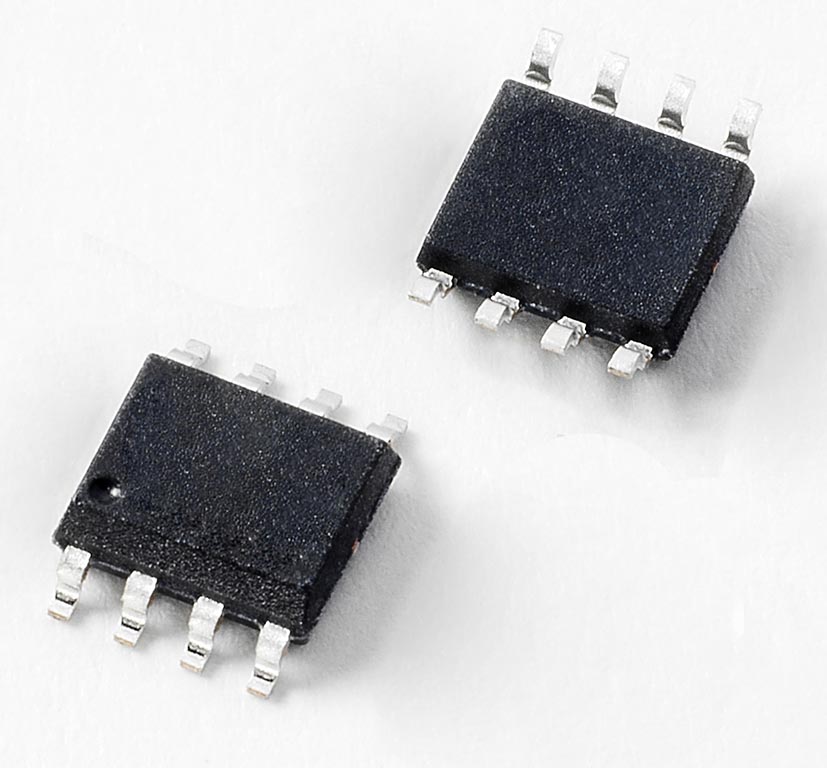 During a prolonged overvoltage event such as a power fault, this component will present a high impedance. The high impedance state will reset once the power fault event has ended. During a fast transient event, the component will clamp, thus protecting any downstream chipset from surge or ESD damage.
The SP4031 Series' low loading capacitance (just 2.5 pF per I/O) and high surge handling capability (up to 35 A) make it ideal for protecting Ethernet and other high-speed data interfaces. Typical applications for the SP4031 Series Hybrid Protection Module include 10/100/1000BaseT Ethernet, (ITU K.21 Basic level compliance), as well as integrated magnetics, or ADSL/VDSL/G.fast modem, and Industrial Ethernet and smart TVs.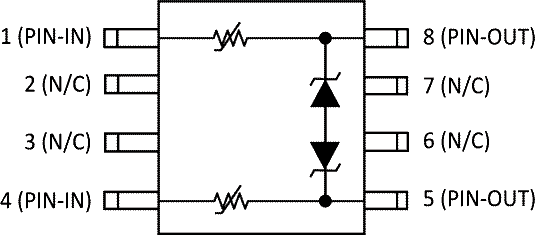 Functional Block Diagram.
The SP4031 Series Hybrid Protection Module offers these key benefits:
Known-good design for overvoltage and overcurrent events provides a proven turnkey solution for protecting Ethernet PHY.

Through package routing, low breakdown voltage and low parasitic capacitance produce a device that performs well at Ethernet speeds up to 1000 Mbits.

During a high current event, creates a temporary high impedance which interrupts the flow of the signal lines and damage to the PHY chip.
Availability
The SP4031 Series Hybrid Protection Module is available in an SOIC-8 package in tape & reel format in quantities of 2,500. Sample requests may be placed through authorized Littelfuse distributors worldwide.