Diodes Incorporated announced its market-leading AH356xQ series of omnipolar Hall-effect switches, which are fully certified for automotive applications and qualified to AEC-Q100 Grade 0. Typical applications for these rugged Hall-effect switches include position and proximity sensing, open and close detection, level detection and flow metering. The switches feature a wide operating voltage range of 3 V to 28 V with an impressive 8 kV HBM ESD rating.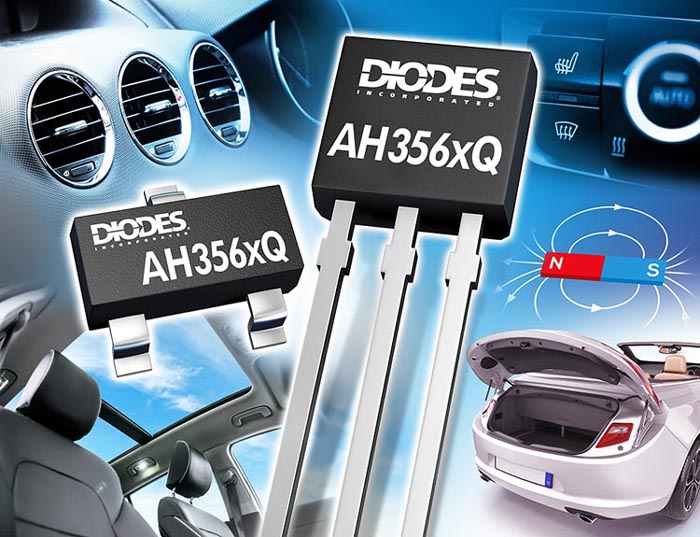 As well as being fully certified to meet environmental, quality and regulatory demands in the automotive industry, the AH356xQ series has been designed to meet AEC-Q100 Grade 0, meaning it can operate across an extended ambient temperature range of –40 °C to +150 °C. Other features include input supply reverse polarity and overvoltage protection, along with output overvoltage and overcurrent protection.
The AH356xQ series, (AH3562Q, AH3563Q, and AH3564Q), offers three devices available with different tight magnetic switching thresholds, all offering high threshold stability and low temperature drift. All of the devices in the AH356xQ series feature active-low, open-drain outputs and offer fast power-up (10 µs) and response times (3.75 µs), making the devices particularly suitable for time-critical applications in protection and fault detection.
The AH356xQ series is available in SOT23 (tape-and-reel) and SIP-3 ('ammo' or bulk) packages.