CML Microcircuits is pleased to announce the availability of the SCT2400 transceiver, designed to sustain secure digital voice and data communication channels over long range (up to 12 km line of sight) for systems operating unlicensed bands.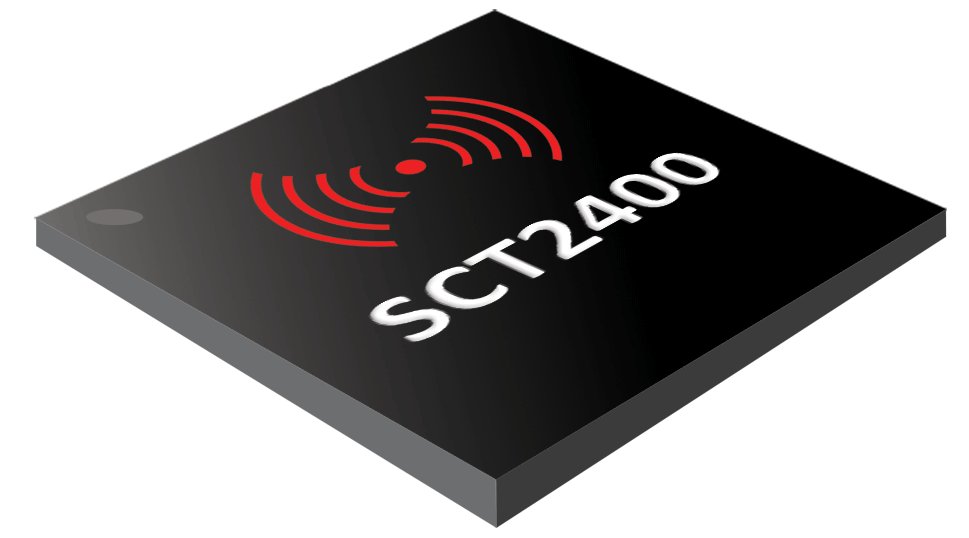 The SCT2400 is a highly integrated digital radio transceiver based on spread spectrum modulation operating in the 2.4 GHz frequency range. As such, it can be deployed in multiple geographical regions to enable products operating in both licensed and unlicensed applications. Its exceptional range of over 12 km (line of sight) with up to 100 mW of output power is achieved while consuming just 10 mA in scan mode, around 52 mA when receiving voice and just 64 mA when transmitting voice. Its low power credentials and security features make it an ideal solution for a range of digital voice and data applications.
The features integrated into the SCT2400 include CML's voice coding expertise and advanced forward error correction, meaning it can maintain clarity and security over long ranges in low power radio systems such as Private Mobile Radio (PMR) and Land Mobile Radio (LMR). This will enable PMR/LMR to move from disparate and regional bandwidths into the 2.4 GHz ISM band, now globally recognised as the preferred license-free operating frequency. Adopting the SCT2400 in new designs will enable manufacturers to standardise on a single platform for multiple regions, while the support for short data messages will also elevate the feature set of PMR/LMR and allow it to address new markets and emerging applications.
The SCT2400 achieves a power consumption that is up to a factor of five better than competing products targeting PMR. Its low power dissipation and small size (10 mm × 10 mm, 144-BGA package) means it can be used in portable, mobile and wearable products, including fitness trackers, smart clothing and wireless headsets. The SCT2400 operates from a single 3 V supply and supports digital voice modes that include peer to peer, group call and broadcast, along with an SMS data mode.