The XC9267/68 is a synchronous step-down DC/DC with P-Ch High Side Switch to ensure low voltage operation with 100% max duty ratio. It can operate from 3.0 V~36.0 V and deliver loads up to 600 mA making it an ideal replacement for inefficient Linear Regulators used in many industrial applications.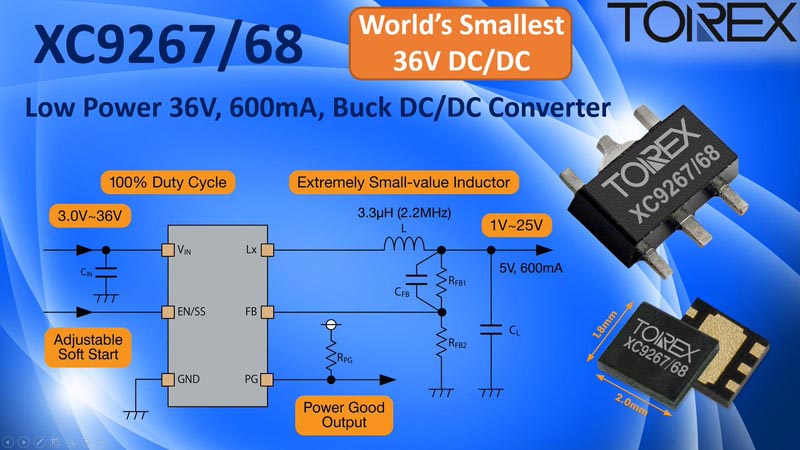 Available in the ultra-small USP-6C package, measuring only 2.0 × 1.8 × 0.6 mm an extremely small DC/DC circuit can be implemented with a minimal number of external components.
Designed for very high efficiencies at low output loads, with low quiescent current and automatic PFM/PWM mode. The XC9267/68 also works with Low ESR ceramic capacitors and comes with a choice of two switching frequencies, adjustable soft start and a power good output.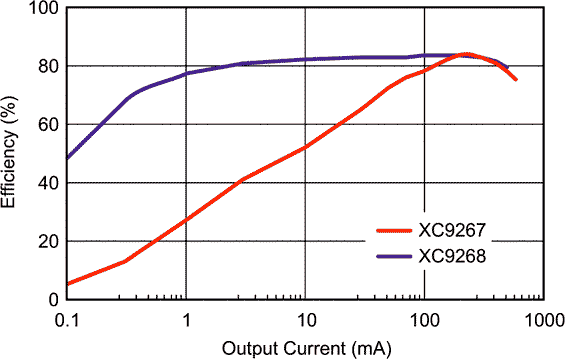 XC9267/68 Efficiency Vs. Output Current. (VIN = 24 V, VOUT = 5.0 V,
FOSC = 1.2 MHz).
The XC9267/68 includes a fold-back type current limit circuit and the IC will automatically resume normal operation as soon as the over-current condition disappears.
Samples and Evaluation Boards Now Available!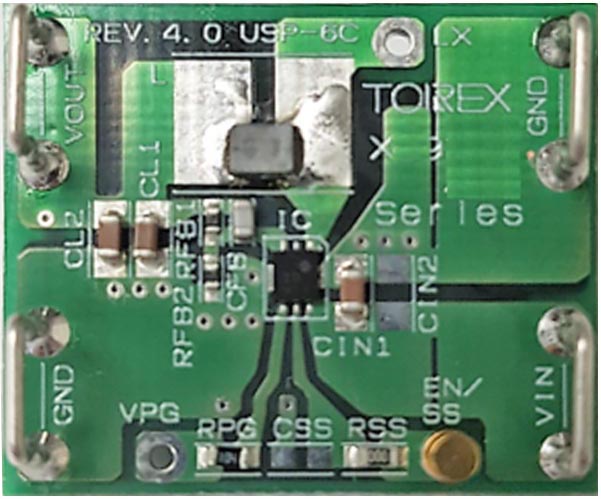 The XC9267/68 Evaluation Board.