Newest piezoMEMS microphone ensures high voice performance with PDM Digital Output and dust and moisture resistance
Vesper introduced the VM3000, the latest piezoelectric MEMS microphone in its product line. The VM3000 is the first digital microphone in Vesper's portfolio and greatly expands the number of applications that can be serviced with robust piezoelectric MEMS microphones. This high performance, low power microphone with an ultra-fast startup of less than 200 microseconds delivers superior performance in all environments. Applications that can benefit from a digital interface include smartphones, automobiles, laptops and smart speakers.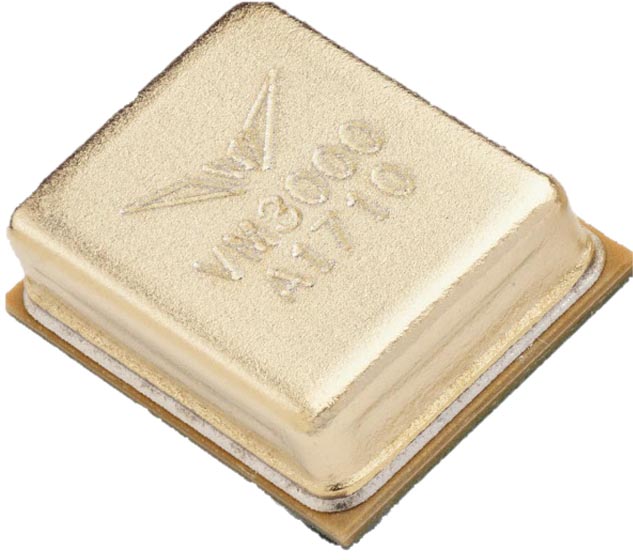 The VM3000 features a Pulse Density Modulation (PDM) output, which enables multiplexing of two microphones on a single data line. It also boasts a high immunity to radio-frequency interference (RFI) and electromagnetic-interference (EMI), offering designers more flexibility in how the microphones are positioned and the routing in their wire systems.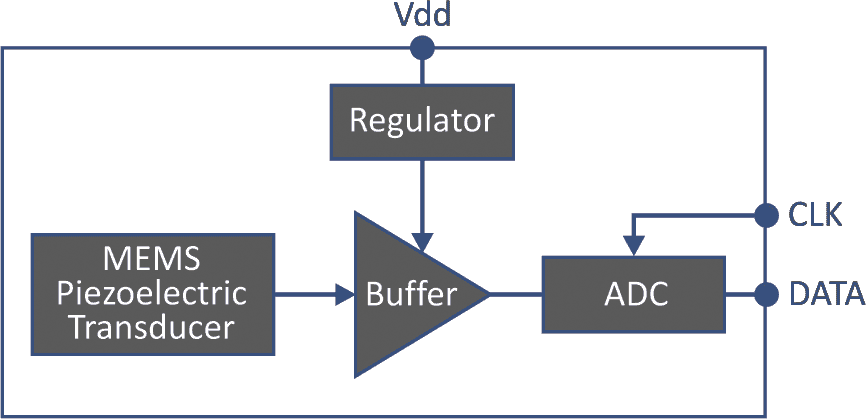 The Block Diagram of the MEMS Microphone VM3000.
Because piezoelectric MEMS do not require a bias voltage, they have an ultrafast startup time. This fast startup allows systems to wake up fast enough to capture entire keywords and has demonstrated up to a 2X improvement in keyword accuracy when used in combination with Vesper's ZeroPower Listening™ technology. The fast startup also eliminates the need to keep microphones in standby mode, thereby further saving power.
The VM3000 achieves a typical 63 db dB signal-to-noise ratio (SNR) at 1 kHz signal and offers an acoustic overload point (AOP) of 122 db sound pressure level (SPL).
As with all Vesper microphones, the VM3000 solves a critical need for stable, reliable and long-lasting microphone arrays that operate in environmentally harsh surroundings. All Vesper microphones are natively immune to environmental contaminants such as dust, water, moisture, oil and particles.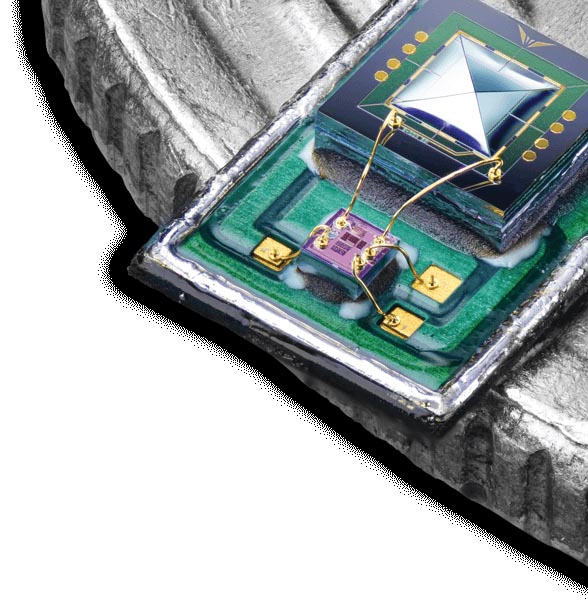 For More Information
The VM3000 has an industry standard 3.5 mm × 2.65 mm footprint. It is reflow solder-compatible with no sensitivity degradation. The VM3000 is currently volume sampling and will be in mass production in Q4 2019.