Holtek is delighted to announce the release of its new Enhanced 24-bit A/D ARM® Cortex®-M0+ MCU, the HT32F59041. The device is especially suitable for high accuracy measurement products such as electronic scales, blood pressure meters, temperature meters, instrumentation etc.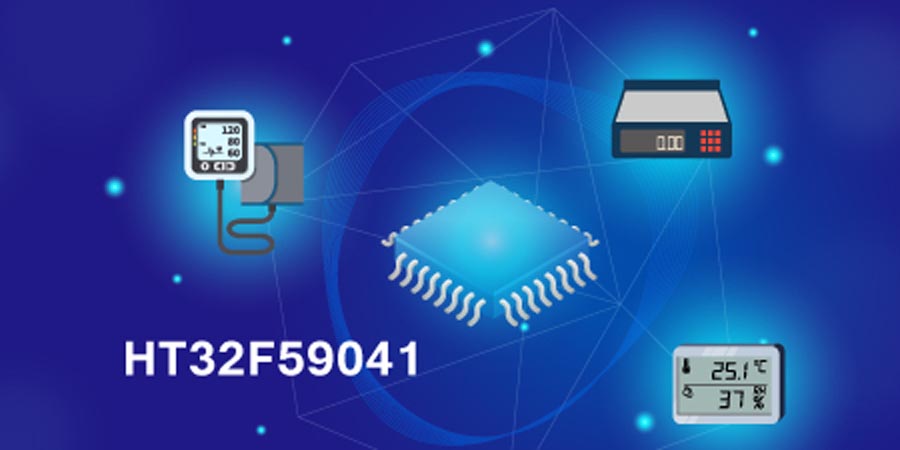 The device includes an integrated 24-bit ADC which has an Effective Number of Bits (ENOB) of up to 20.7. The conversion speed is up to 1.6 kHz for high accuracy measurements, which when combined with the 12-bit ADC can be increased to 1 MHz for fast measurements. The rich range of device resources include a ARM® Cortex®-M0+ 32-bit MCU core, a Flash Program Memory capacity of 64 K×8, a RAM Data Memory capacity of 64 K×8, multiple communication interfaces, etc.
The HT32F59041 is supplied in a 48-pin LQFP package type. With its abundant resources and enhanced functions, this new Holtek device can meet the needs of a diversified range of product requirements.