Non-volatile memory optimal for applications in automobiles and industrial machinery that require high reliability in high-temperature environments
Fujitsu Semiconductor Memory Solution announced a launch of 4 Mbit FRAM MB85RS4MTY, which has the largest density in FRAM products operating up to 125 °C. Evaluation samples are currently available.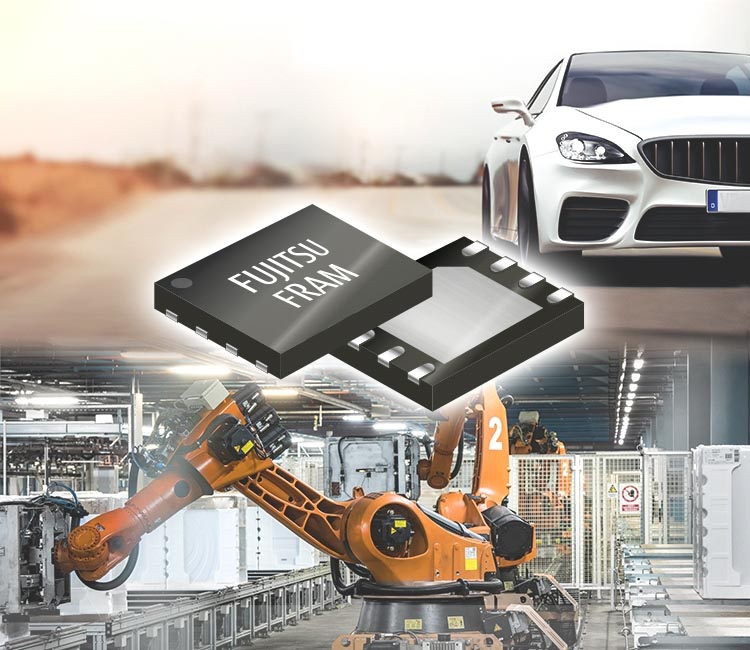 This new FRAM product is a non-volatile memory that guarantees 10 trillion read/write cycle times and low active currents under the 125 °C high-temperature environment. It is optimal for industrial robots and automotive applications such as advanced driver-assistance systems (ADAS).
FRAM is a non-volatile memory product with features of higher read/write endurance, faster writing speed operation and lower power consumption compared to EEPROM and flash memory. FRAM products have been mass-produced for over 20 years and adopted in wearable devices, industrial robots, and drones in recent years.
While the 2 Mbit FRAM MB85RS2MTY has been well received for the applications for automobiles and industrial equipment since its release last year, the MB85RS4MTY has doubled the density to 4 Mbit to meet the demand for larger density and features an SPI interface which operates at a power supply voltage of wide range from 1.8 V to 3.6 V. Since this FRAM has low operating currents such as a maximum active current of 4 mA (operated at 50 MHz) and a maximum power-down current of 30 µA even at a high temperature of 125 °C, it contributes to reducing power consumption of environmentally conscious applications.
The new FRAM guarantees 10 trillion read/write cycle times in the temperature range from –40 °C to +125 °C. This characteristic is optimal for some applications that require real-time data logging. For instance, data can be recorded at the same address for 10 years even when the data is rewritten at every 0.03 milliseconds.
This FRAM product is housed in an 8-pin SOP package, making it easy to replace existing EEPROM that has a similar footprint. In addition, 8-pin DFN (Dual Flatpack No-leaded) package is also available.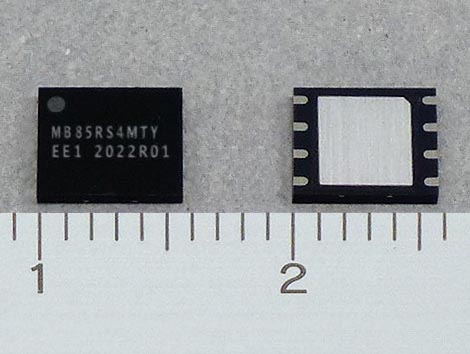 Key Specifications
Density (configuration): 4 Mbit (512K × 8 bit)
Interface: SPI (Serial Peripheral Interface)
Operating frequency: 50 MHz maximum
Operating voltage: 1.8 V to 3.6 V
Operating temperature range: –40 °C to +125 °C
Read/Write endurance: 10 trillion times (1013 times)
Package: 8-pin DFN, 8-pin SOP