Many applications are requiring smaller and smaller devices every year. At the same time, these small-size applications are demanding increasing levels of performance. To address this challenge, Texas Instruments created the ADS7066, which offers a 54% smaller size than competitive devices, while also reducing the need for additional capacitors.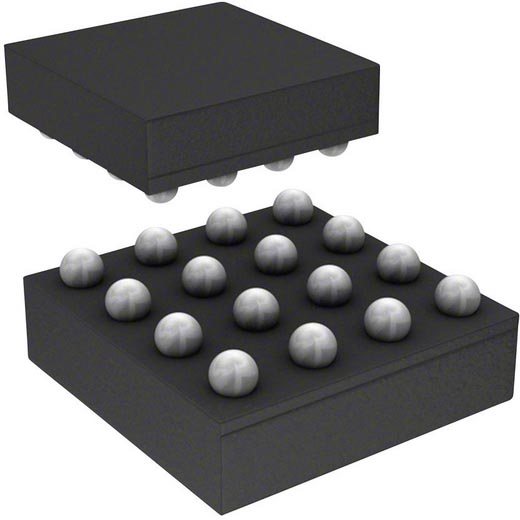 The ADS7066 is a small, 16-bit, 8-channel, high-precision successive-approximation register (SAR) analog-to-digital converter (ADC). The ADS7066 has an integrated capless reference and a reference buffer that helps reduce the overall solution size by requiring fewer external components. The wafer-level- chip-scale package and fewer external components make this device suitable for space-constrained applications.
The ADS7066 features built-in offset calibration for improved accuracy over wide operating conditions of the system. The programmable averaging filters enable higher resolution measurement. The eight channels of the ADS7066 can be individually configured as analog inputs, digital inputs, or digital outputs that enable smaller system size and simplify circuit design for mixed signal feedback and digital control.
The enhanced-SPI enables the ADS7066 in achieving high throughput at lower clock speeds, thereby simplifying the board layout and lowering system cost. The ADS7066 features a cyclic redundancy check (CRC) for data read and write operations and the power-up configuration.
Features
Small solution size:

1.62-mm × 1.62-mm WCSP
Space-saving, capless, 2.5-V internal reference

8 channels configurable as any combination of up to 8 analog inputs, digital inputs, or digital outputs
Programmable averaging filters:

Programmable sample size for averaging
Averaging with internal conversions
20-bit resolution for average output

Excellent AC and DC performance:

SNR: 86 dB, THD: –100 dB
Improved SNR with programmable averaging filters
INL: ±1 LSB, 16-bit no missing codes
Internal calibration improves offset and drift
High sample rate with no latency output: 250 kSPS

ADC input range: 0 V to VREF and 2 × VREF
Supply voltage:

Analog supply: 3 V to 5.5 V
Digital supply: 1.65 V to 5.5 V

Temperature range: –40 °C to +125 °C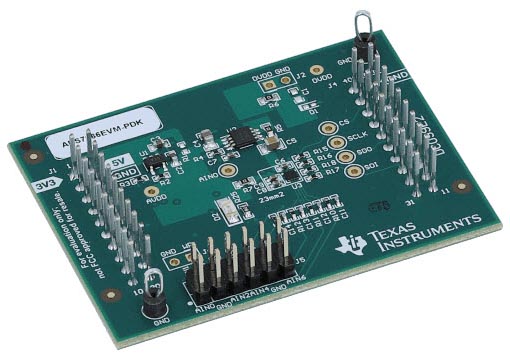 ADS7066EVM-PDK Evaluation Module.