When I need PCB prototype and PCB assembly service, the first manufacturer jumps to my mind is PCBWay because of their good PCB quality and excellent service, for example, due to their 24-hour service, customers can get quick response for any questions wherever and whenever.
Recently I am planning to participate in "Maker Faire" which is held by Make magazine in America and is also the biggest DIY party in the world that will be held in my city. I'm planning to show my "Arduino" project and offering some small gifts to the audiences who would enjoy my project. I have chosen PCBWay ruler as gifts that found in "PCBWay open source community" because they look very excellent and meaningful.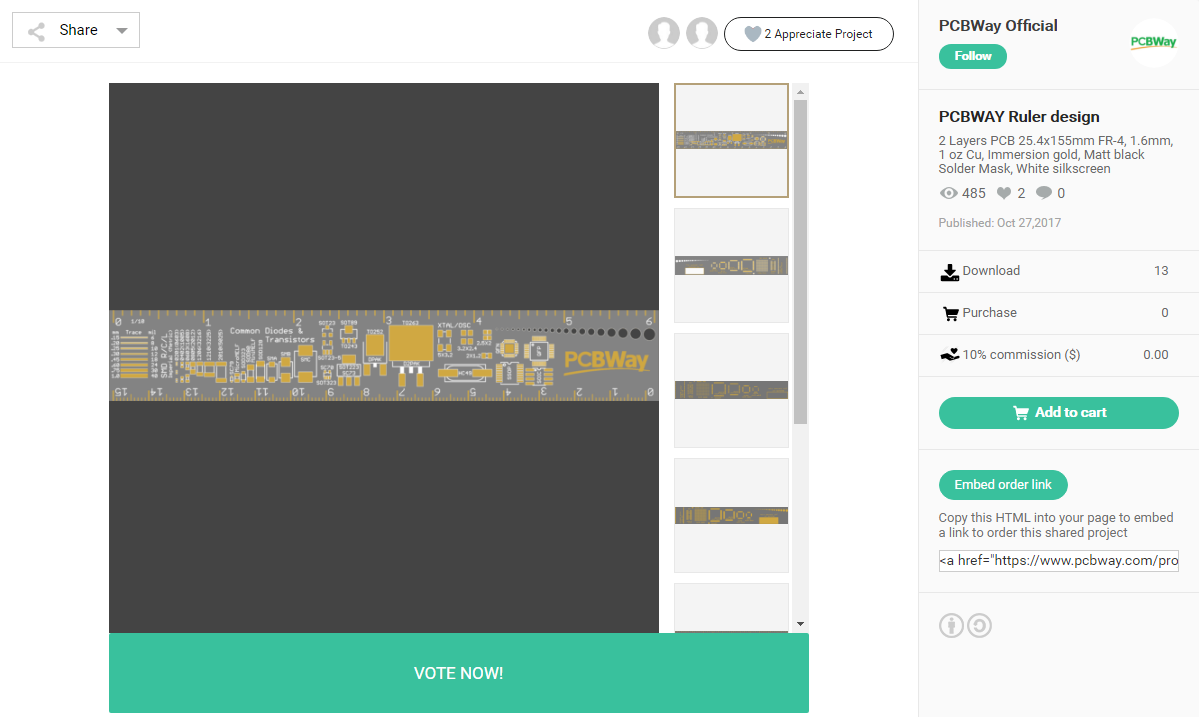 7 days later, I received the PCBWay rulers which look as following: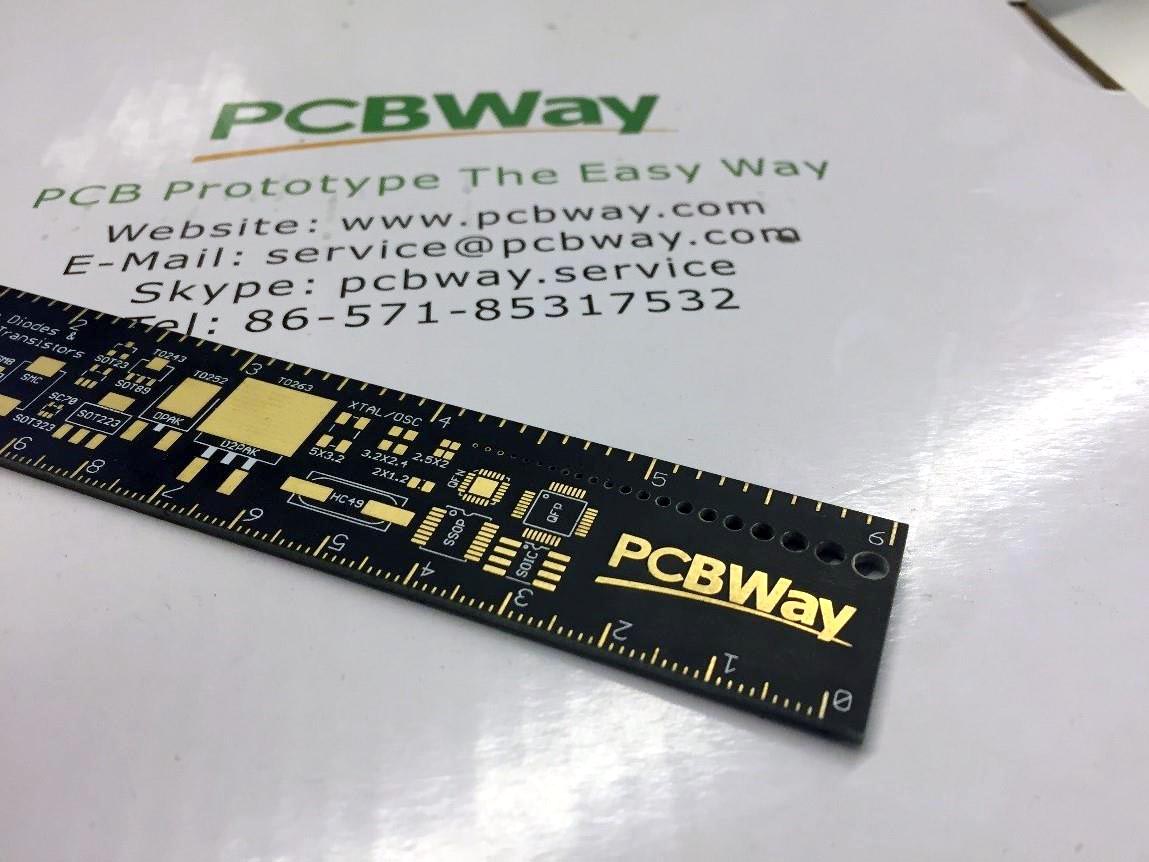 The ruler looks great and beautiful, right? Good silkscreen, deep matt black solder mask, shiny immersion gold and so on, but do you notice there is something wrong?
That's right, there is something wrong with the series of holes, please noticing that only the first three holes were immersion gold. I even don't know how could such a problem happened in my rulers as I have noted and emphasized that all the holes must be immersion gold. It was the first time I met a production problem with PCBWay, which made me feel no good but I guessed everything might happen for the first time.
So what should I do next? Suddenly, I found there is a button named "Open Dispute" on this order as following: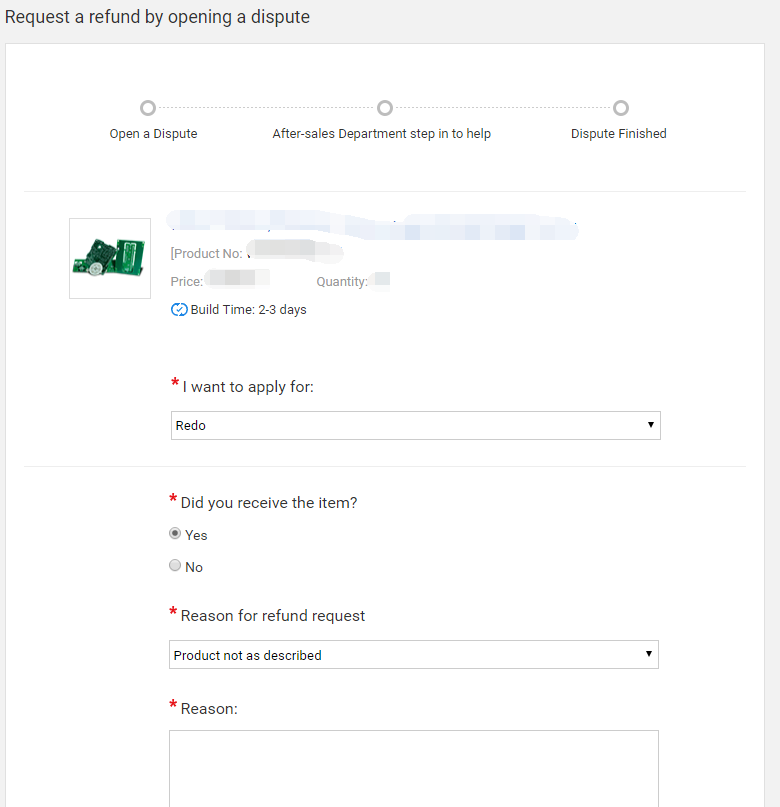 They have an online After-sales system, wow, it's so brilliant. I can easily upload the pictures and describe the reasons why I'm not satisfied with my order, and then what I need to do is just to wait for their reply. Trust me, their amazing speed of reply will surprise you.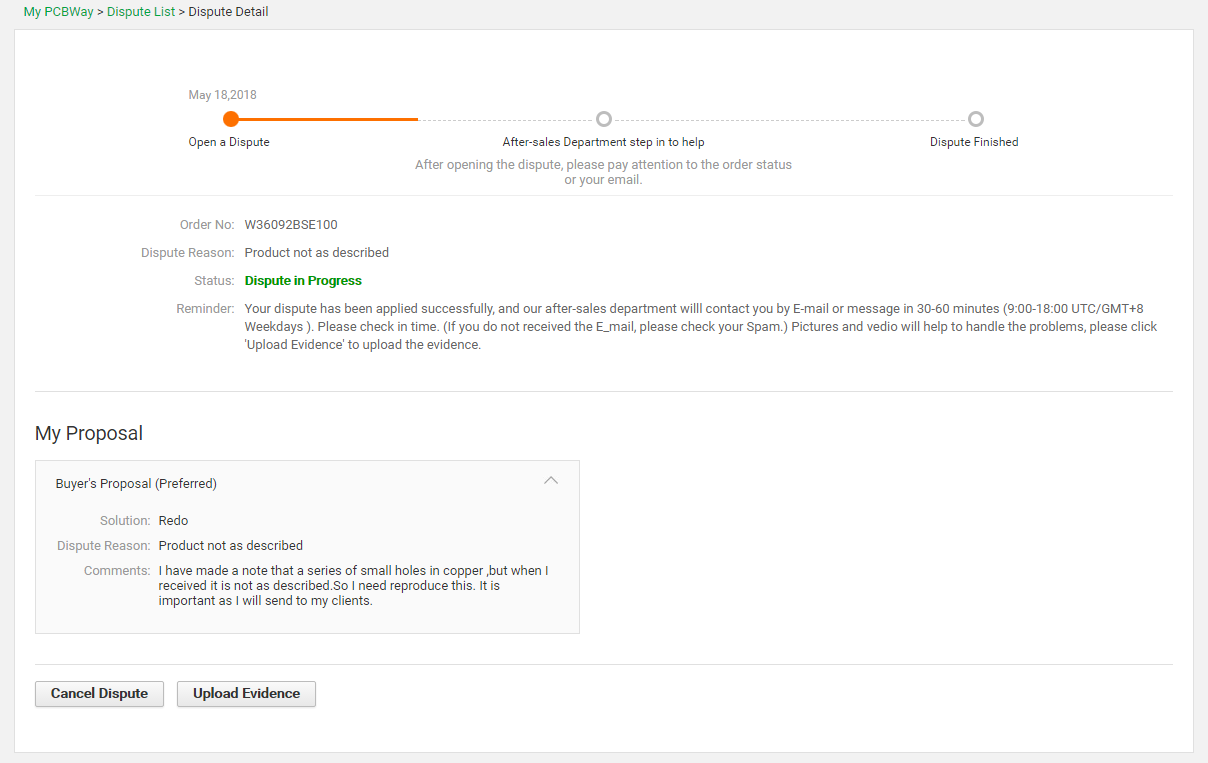 To be honest I was a little nervous because I have heard that Chinese companies usually offer a poorly after-sales service, what's more, I have no idea how PCBWay generally deals with their After-sales issues so I'm not sure whether PCBWay will help me deal with such a small problem because in my mind it would be a loss for them if they reproduce and ship it to me.
However, only a few hours later I received an email from their After-sales team as following: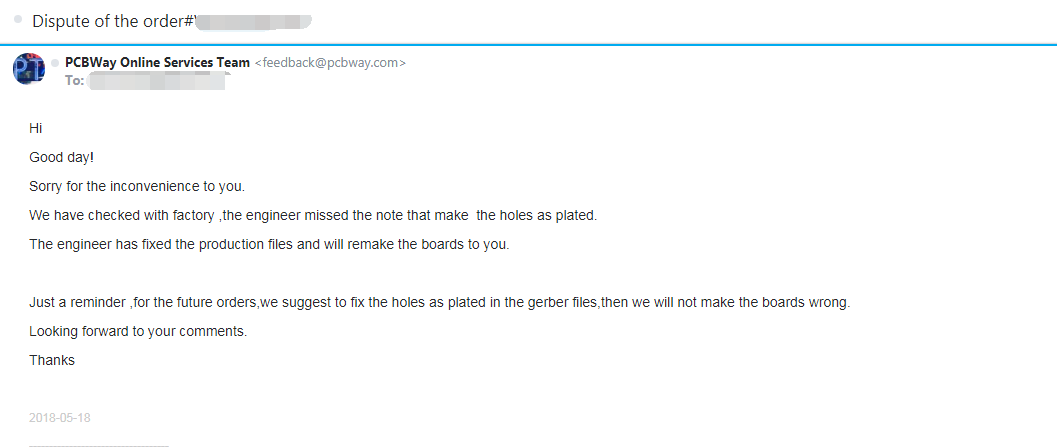 This email really surprised me a lot because they took responsibility for their mistakes and reproduced the rulers for me in 24 hours without any hesitation in which we can see that PCBWay not only has the very high standards for themselves but also cares about the feeling of clients, which makes PCBWay become one of the most famous and popular PCB manufacturers all over the world.
Now I have received the new rulers which look as following: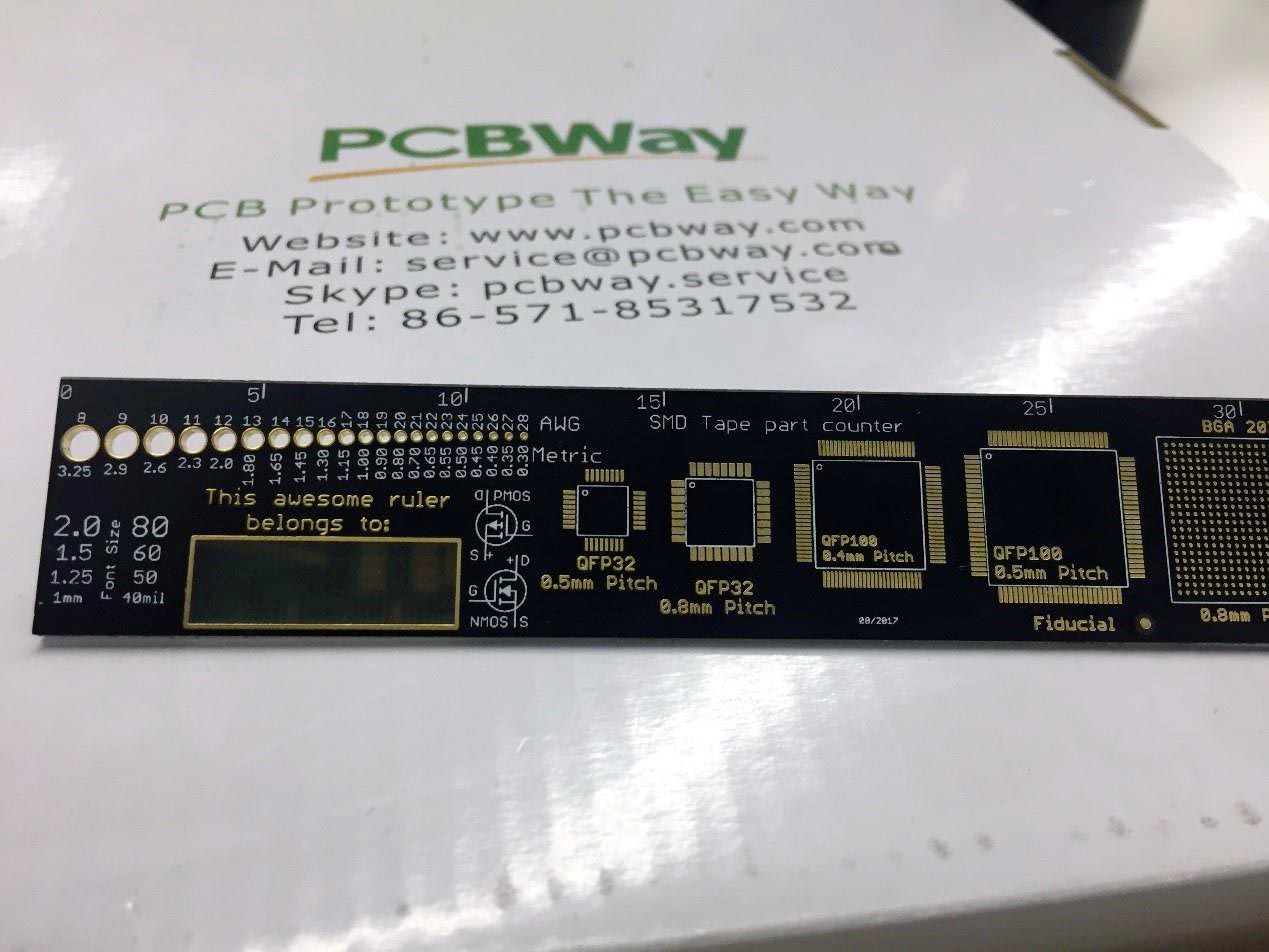 It gave a deep impression on me and the PCBWay After-sales service makes me be a fastidious person for other companies' After-sales service, which can be credited as the "Amazon" in PCB prototype and assembly field.