Infineon has extended its family of tailor-made modules for photovoltaic (PV) string and multi-string inverters, offering optimized inverter efficiency and performance. Fast and solder-less assembly is possible using the proven PressFIT technology. The full product family now features twelve different IGBT modules that can be easily combined to achieve power ratings from 1 to 25 kVA in single-phase and three-phase designs.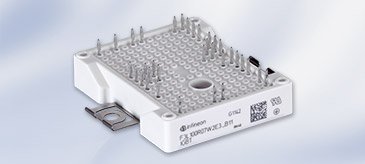 Highlights include excellent efficiency and performance due to state-of-the-art chips like Infineon's HighSpeed 3 IGBTs or Rapid diodes. Module types with SiC diodes are available and up to four maximum power point (MPP) trackers are possible using only one booster module.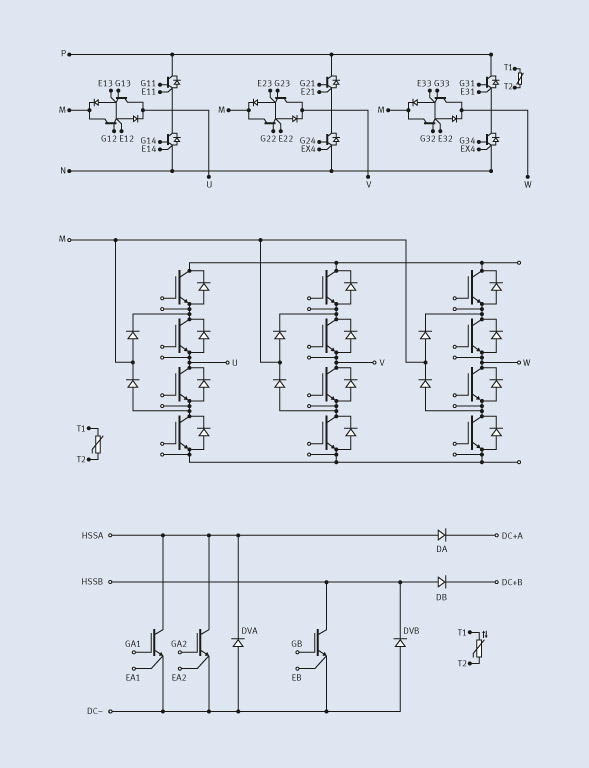 The latest additions to the family include optimized solutions for 3-phase inverters up to 10 kVA power rating. 3-level full bridge modules in neutral point clamp 1 (NPC1) and NPC2 topology are available inside an Easy2B housing. These modules offer leading power density, leading-edge efficiency, full reactive power capability and highest reliability levels. An optimized booster module for maximum power point (MPP) tracking completes the offering.
A 10 kVA photovoltaic (PV) inverter can be realized with just two Easy2B modules. This optimizes system costs while meeting today's demand for cost-competitive PV inverters. Inverter and booster modules are the ideal configuration for PV inverters with maximum DC input voltage (1000 V), maximum efficiency (beyond 98%) and an output power up to 10 kVA.
Features
Excellent performance
Leading power density
Very high efficiency possible - max. 98.x% (PV inverter)
Max. 1000 V DC (PV inverter)
Output power up to approx. 9kVA (PV inverter)
Full reactive power capability (PV inverter)
Only one full-bridge module and one booster module needed for the entire converter
Ease of assembly
Highest reliability levels, e.g. PressFIT
Applications
Photovoltaic inverters up to 10 kVA (transformer-less)