Diodes Incorporated introduced the D5V0F3B6LP20. Offering transient voltage suppression (TVS) for USB data and power connections, this diode array is one of the most rugged protection devices in its class. It is aimed at consumer and mobile communications products with a USB interface, especially those employing the new USB PD (Power Delivery) protocol that supports quick charging and higher power connections.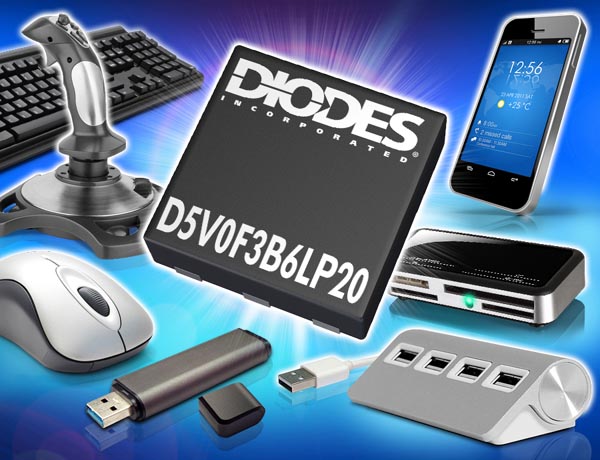 The D5V0F3B6LP20 integrates three bi-directional I/O channels and one VBUS channel, which provides 3.2 kW of lightning surge stress protection for the VBUS power line, with a peak pulse current (IPP2) up to 80 A in compliance with IEC61000-4-5 requirements. A low 0.4 pF input capacitance on the I/O channels ensures compatibility with high-speed data ports such as USB 2.0 OTG (on-the-go) and the device is also capable of supporting USB 3.x data rates.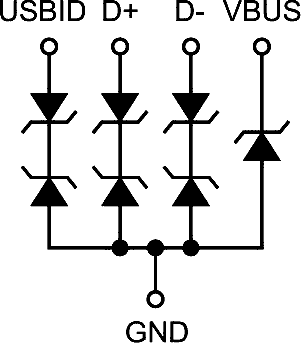 With a maximum leakage on the VBUS and I/O pins of just 50 nA, the D5V0F3B6LP20 not only saves battery power but can also meet application requirements that demand ultra-low leakage, such as medical equipment. In addition to offering a more rugged surge protection solution than its competitors, this TVS diode array enables compact PCB layouts with its small footprint DFN2020 package.