Advanced water-resistant 10 bar pressure sensor achieves best-in-class accuracy and stability for new, go-anywhere smart wearables

Major design win in new Samsung Gear Fit 2 Pro range launched autumn 2017

Advanced chip design and water-resistant gel formula gives performance advantages and fast recovery between factory and store-shelf
STMicroelectronics has taken underwater accuracy to new heights with its latest miniature pressure sensor, which is featured in the new Samsung Gear Fit 2 Pro.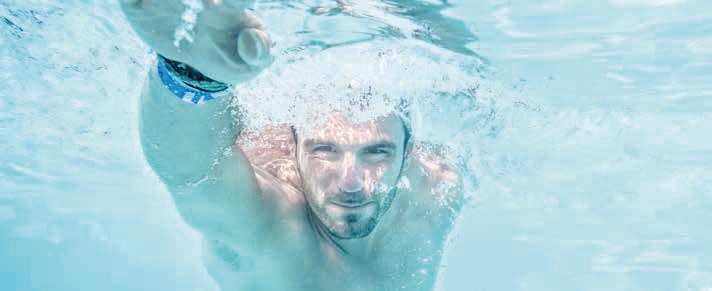 As smart watches and wearable fitness trackers permeate the fabric of everyday life, owners want to go further with their devices and track performance across extra activities like swimming. Samsung's Gear Fit 2 Pro, the next generation of sports band, supports these trends with features like built-in GPS, continuous heart rate monitoring, and larger on-board memory to do more even when not connected to a smartphone. ST's new waterproof pressure sensor, the LPS33HW, is part of the mix: resistant to chemicals like chlorine, bromine, and salt water, it is ideal for pool or sea swimming, and will also resist soaps or detergents used when showering or cleaning.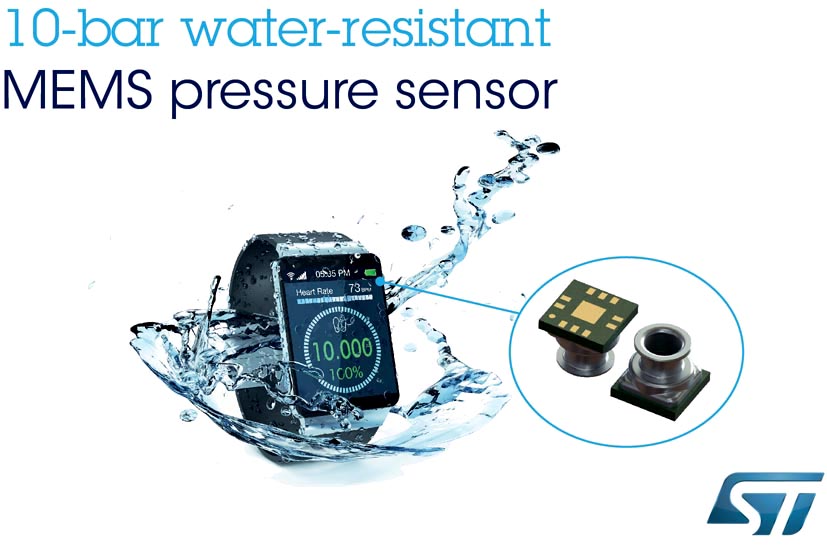 Wearables are only just beginning to swim, and waterproofing pressure sensors creates challenges beyond just protecting the electronics. The LPS33HW is not only the most accurate, but also helps OEMs get their products to the store-shelves more quickly by recovering sooner after the stresses of manufacturing. Other sensors can require up to seven days to regain maximum accuracy after coming off the production line, but devices containing the LPS33HW are ready for action in less than half that time. This is due to the sensor's high-performance built-in processor and the advanced formula of its water-resistant gel filling.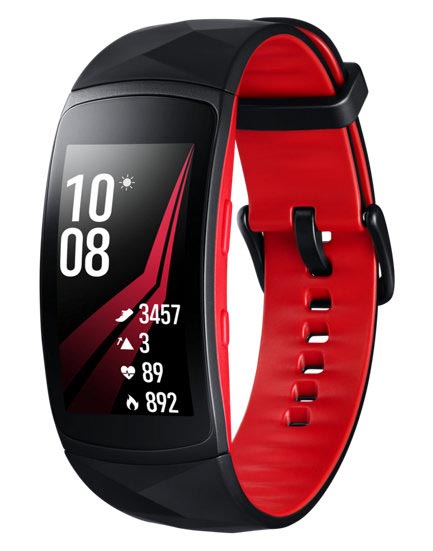 The Sports Band Samsung Gear Fit 2 Pro.
In addition to smart consumer devices like wearables, other equipment including industrial sensors and utility meters can also benefit from the robustness and high measurement accuracy of the LPS33HW. The 10 bar pressure sensor can withstand being submerged up to 90 meters, and the very low RMS pressure noise of 0.008 mbar allows apps like an altimeter, depth gauge, or weather monitor to deliver consistent and stable results. The sensor accuracy drifts by less than ±1 mbar per year.
When soldered to a circuit board during product manufacture, the accuracy is affected by less than ±2 mbar, and returns to normal after less than 72 hours – significantly quicker than similar water-resistant pressure sensors.
The LPS33HW is in production now, in a 3.3 mm × 3.3 mm × 2.9 mm cylindrical metal package suitable for use with O-ring seals, priced from $4.50 for orders of 1000 pieces.