Skyworks is pleased to announce the release of the SKY68020-11, an LTE-M/NB-IoT front-end solution for low power, low data rate Internet of Things (IoT) applications. This advanced multi-band front-end module is system-on-chip (SoC) agnostic, delivers global coverage and is designed to meet the most difficult network operator band specifications.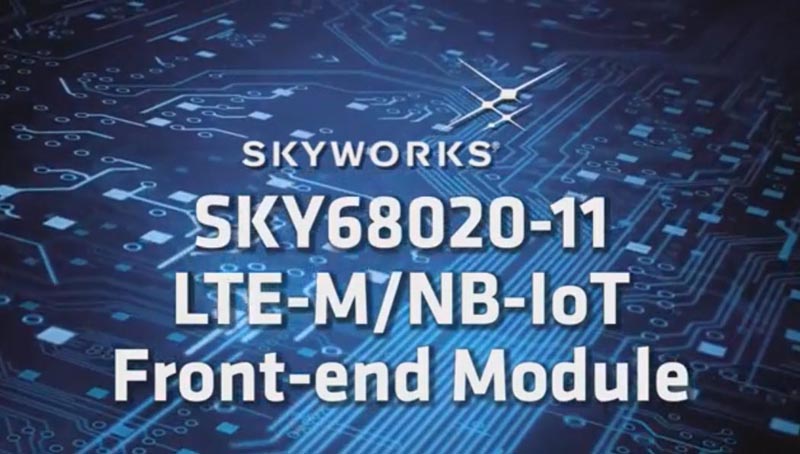 SKY68020-11 Features:
Broad frequency range supporting over 20 LTE bands, enabling single SKU designs to cover future LTE-M and NB-IoT deployments including B14, B70, B71, and B85
Excellent harmonic performance, meeting stringent B13 second harmonic specification of –50 dBm/MHz required for Verizon deployment
Integrated power amplifier, Tx/Rx filtering, antenna switch and MIPI® controller, saving PCB area over discrete implementations
Flexible, high-power AUX ports, supporting additional bands and enabling 2G/3G fallback
Extremely low leakage current (0.4 µA), benefiting battery powered IoT devices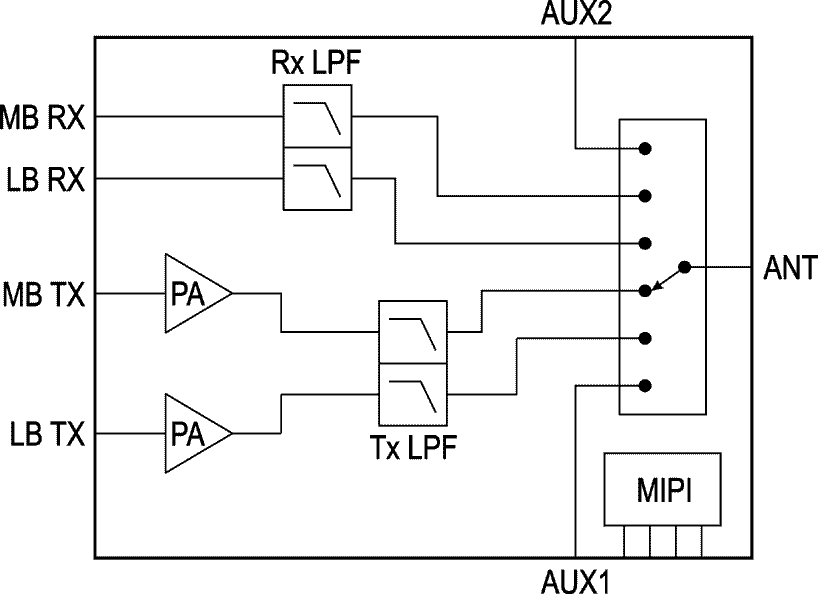 SKY68020-11 Functional Block Diagram.
SKY68020-11 Specifications
Tx Output Power: 24 dBm
Current Consumption: 300 mA (782 MHz)
Supply Voltage: 2.85 – 4.5 V
AUX Port Range: 450 MHz – 2.7 GHz
Rx Insertion Loss: 2 dB
Package: 4 × 5 × 0.9 mm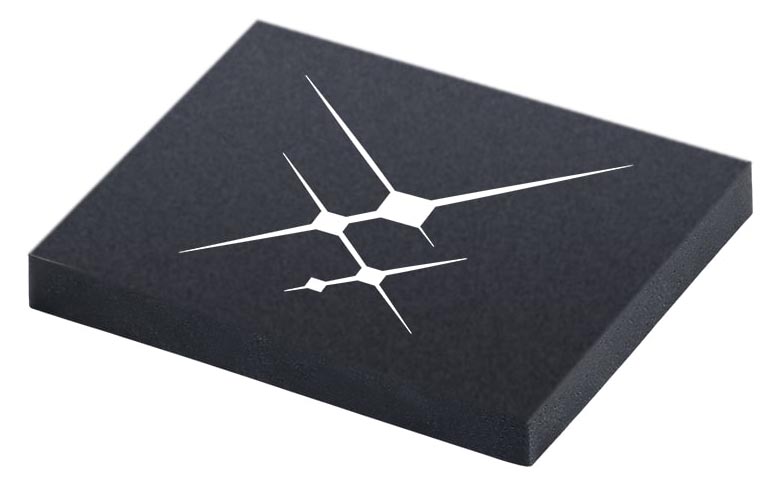 Sales and Technical Support
Pricing depends on quantities. Please contact a sales representative or visit the company's website for more information.