The new TPS543620 chip released by Texas Instruments is a high-efficiency 18-V, 6-A synchronous buck converter employing an internally compensated, fixed-frequency Advanced Current Mode control. It is capable of providing high efficiency while running at a switching frequency up to 2.2 MHz. The device is in a small 2.5 mm × 3 mm HotRod™ VQFN package, which coupled with high efficiency at high frequency, makes it optimal for designs requiring a small solution size.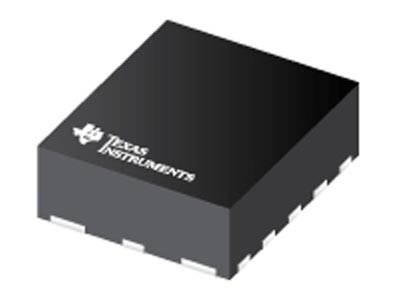 The fixed frequency controller can operate from 500 kHz to 2.2 MHz and can be synchronized to an external clock using the SYNC pin. Additional features include a high accuracy voltage reference, selectable soft start times, monotonic start-up into pre-biased outputs, selectable current limits, adjustable UVLO through the EN pin, and a full suite of fault protections.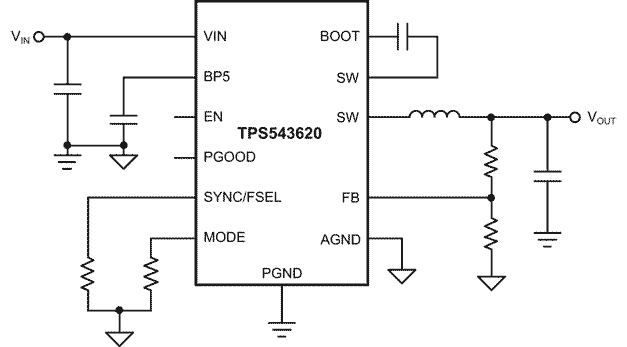 Simplified Schematic.
Features
Fixed-frequency, internally-compensated Advanced Current Mode (ACM) control
Integrated 25-mΩ and 6.5-mΩ MOSFETs
Input voltage range: 4 V to 18 V
Output voltage range: 0.5 V to 5.5 V
Three selectable PWM ramp options to optimize the control loop performance
Five selectable switching frequencies: 500 kHz, 750 kHz, 1 MHz, 1.5 MHz, and 2.2 MHz
Synchronizes to an external clock
0.5-V, ±0.5% voltage reference accuracy over full temperature range
Selectable soft start times: 0.5 ms, 1 ms, 2 ms, and 4 ms
Monotonic start-up into pre-biased outputs
Selectable current limits to support 6-A and 3-A operation
Enable with adjustable input undervoltage lockout
Power Good output monitor
Output overvoltage, output undervoltage, input undervoltage, overcurrent, and overtemperature protection
–40 °C to 150 °C operating junction temperature
2.5-mm × 3-mm, 14-pin VQFN-HR package with 0.5-mm pitch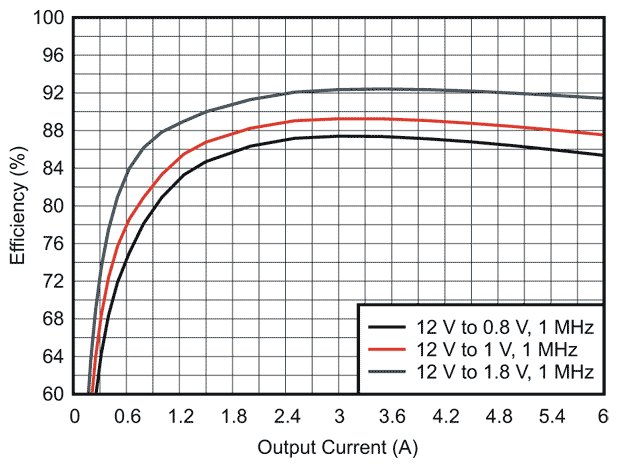 Efficiency vs. Output Current.
Applications
Wireless and wired communications infrastructure equipment
Optical and fiber networks
Test and measurement
Medical and healthcare