Meeting the modern requirements of mains-, 5 V USB- and battery-powered equipment
Toshiba Electronics Europe has further expanded its portfolio of driver solutions for brushed DC and stepper motors with the introduction of the TC78H660FNG. This H-bridge motor driver IC, which is based on the company's latest generation DMOS process, can deliver a PWM-controlled current of 2 A (maximum). Running off a 2.5 V to 16 V input supply voltage, it can drive two brushed DC motors or a single stepper motor.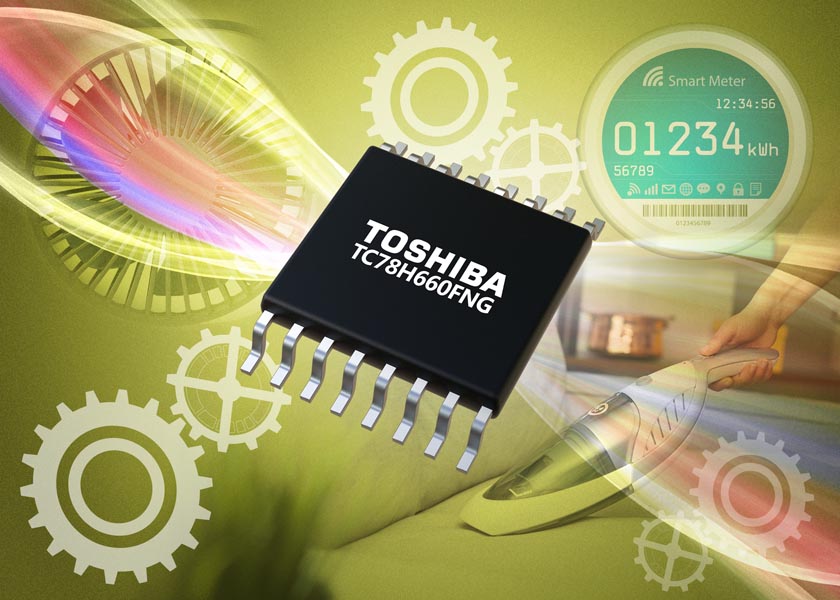 The on-resistance of this driver at typical operating conditions is just 0.48 Ω. This is highly advantageous from a thermal management perspective, as there is considerably less heat that needs to be dissipated – thereby leading to system cost and space savings.
The TC78H660FNG driver is suitable for a broad spectrum of potential applications – such as mobile devices running off a 3.7 V Li-Ion battery and 5 V USB-powered equipment, as well as 12 V-rated household appliances. Supporting energy efficient operation, it has ultra-low current requirements when in standby mode, drawing 0.1 µA. An array of safety features have been incorporated. These include under-voltage lockout, over-current detection and thermal shut down. Keeping PCB utilization to a minimum, this IC is supplied in a compact 5.0 mm × 6.4 mm TSSOP16 package.