Analog Devices has introduced the robust high speed transceiver LT®3960 that extends a single-master I2C bus through harsh or noisy environments at up to 400 kbps using the CAN-physical layer. One LT3960 sits near the I2C master, creating from SCL and SDA equivalent differential buses (I2CAN) on two twisted pairs. At the other end of the twisted pairs, a second LT3960 recreates the I2C bus locally for any slave I2C devices. A built-in 3.3 V LDO powers both the I2C and I2CAN buses from a single input supply from 4 V to 60 V. Alternatively, the LT3960 can be powered directly from a 3.3 V or 5 V supply.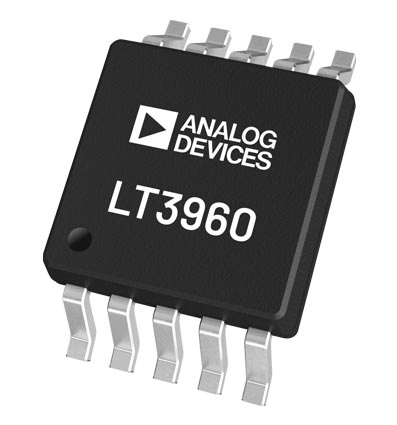 The LT3960 is available in a 10-lead MSOP package.

I2CAN Bus Link with Large Ground Loop Voltage.
Features
Protected from Overvoltage Line Faults to ±40 V
Up to 400 kbps I2C Communications
4 V to 60 V Power Supply Range with Internal 3.3 V Regulator
3.3 V or 5 V Bus Voltage
Extended Common Mode Range (±36 V)
±8 kV HBM ESD on CAN Pins, ±2 kV HBM ESD on All Other Pins
Current Limited Drivers with Thermal Shutdown
Power-Up/Down Glitch Free Driver Outputs
Low Current Shutdown Mode
Transmit Data Dominant Timeout Function
E- and J-Grades Available
Available in a 10-Lead MSOP Package
AEC-Q100 Qualification in Progress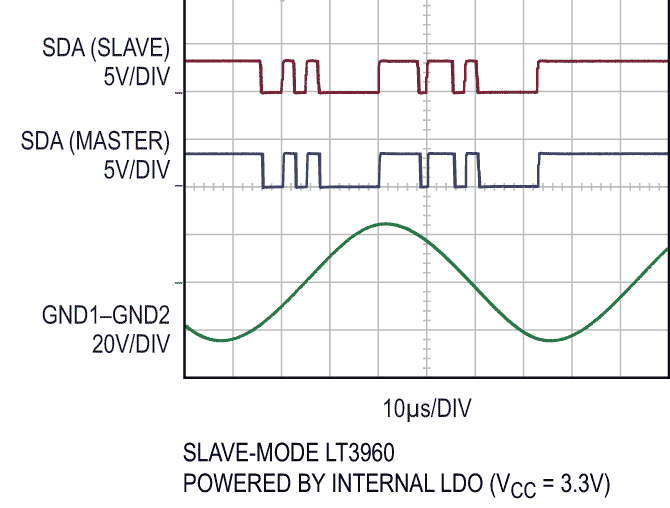 Receiving I2C Traffic Across ±25 V Common-Mode Differential.
Applications
Industrial Networking
Automotive Networking
Remote Sensors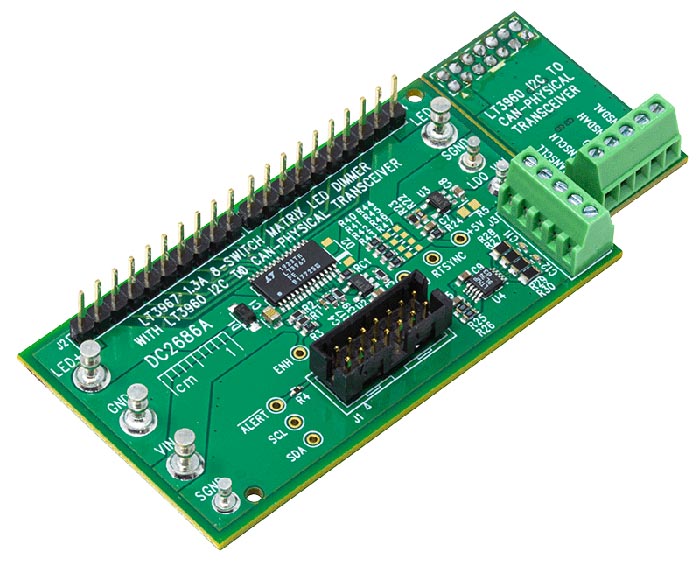 Demonstration circuit DC2686A for LT3960.