Diodes Incorporated announces the introduction of two TVS devices with ultra-low channel input capacitance (CJ): D3V3X4U10LP, D3V3F4U10LP. These devices are designed to provide dataline protection for the sensitive mixed-signal SoCs (system-on-chip) which are manufactured on the low-power advanced process nodes and are compatible to the high-speed interface standards like USB, HDMI®, DisplayPort™.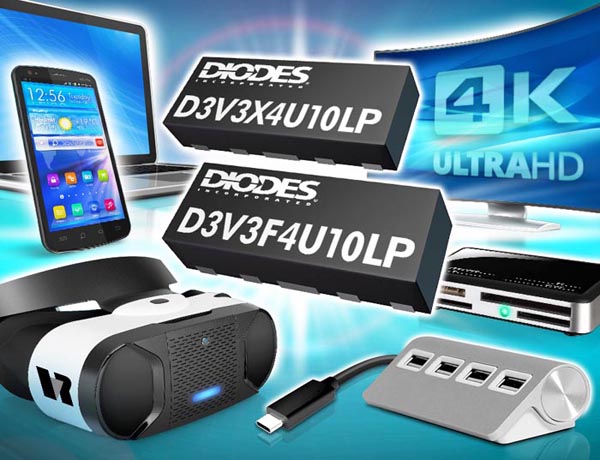 With reverse breakdown voltage (VBR) at 6.2 V typ., peak pulse current (IPP) per IEC61000-4-5 as much as 5 A, ability to withstand ESD strike (VESD) per IEC61000-4-2 up to ±12 kV for air and contact discharge, these devices meet or exceed all requirements for protecting the high-speed interface like USB Type-C™ from possible ESD hazards. The ultra-low channel input capacitance (CJ) at 0.45 pF ~ 0.5 pF typical enables good signal integrity for reliable data transfers over the high-speed interfaces.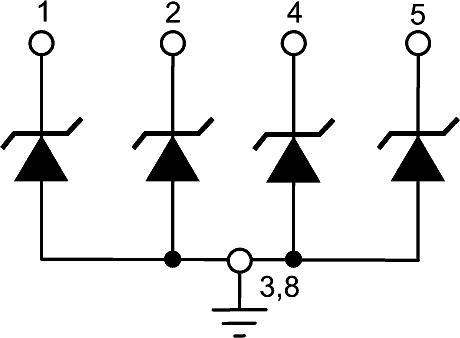 Housed in the low-profile and fully green DFN2501-10 package, these devices are well-suited to the fully automated manufacturing environment. With z-height at less than 0.58 mm typical, they can be easily applied in systems where space is at a premium: computers & peripherals, smartphones, 4K/8K monitors, audio/visual equipment, AR/VR equipment, etc.