Electronics Weekly
Murata has launched the MTC1 series of 1 W regulated single output DC/DC converters with nominal input voltages of 12 or 24 VDC and accommodate a 2:1 input range around the selected nominal which allows for use in designs with different nominal input voltages or in situations where wide voltage deviations might occur.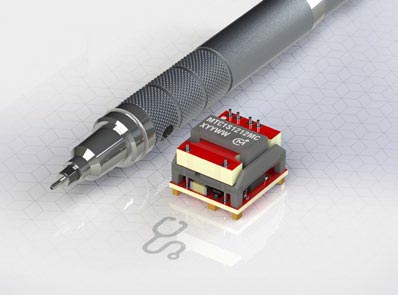 It is aimed at applications such as medical, industrial, telecommunications, battery powered systems, and process automation.
The range comprises six single output models providing 3.3, 5 or 12 VDC for both the 12 and 24 VDC nominal inputs. No additional regulation components are required since the MTC1 output is fully regulated to within +/- 0.5% of stated output.
A voltage trim pin allows adjustment of the output voltage by ±10% to suit any special voltage requirements. A remote on/off pin provides the ability to disable the output for application power saving.
Input to output isolation conforms to the international safety insulation standard UL60950 (Pending). With its certification to the medical safety standard ANSI/AAMI ES60601-1 for 2 MOOPs the converter is suitable for use in a wide range of medical and healthcare applications. The MTC1 can operate up to 105 degrees C with derating.
Features
UL 60950 recognition pending for reinforced insulation
ANSI/AAMI ES60601-1, 2 MOOPs recognition pending
3 kVAC isolation test voltage 'Hi Pot Test'
Continuous short circuit protection
Output Voltage Trim
Remote on/off pin
No electrolytic capacitors
Operating temperature range –40 °C to 100 °C
2:1 Input Range