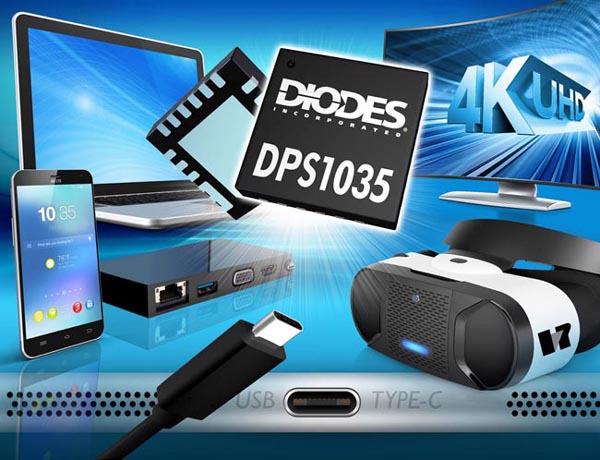 DPS1035 integrates two MOSFET switches with very low RDS(ON). The internal MOSFET switches are turned OFF to prevent damage to either the device or the end system when any of the following conditions becomes valid:
The voltage level at the input port is below 3.7 V (typical);
The voltage level at the output port becomes higher than that of the input port by 40 mV;
The internal junction temperature exceeds 155 °C (typical).
The output and input ports of the DPS1035 can be discharged by having the corresponding active-high DISCx pin asserted. The discharge path is through an internal 82 Ω resistor.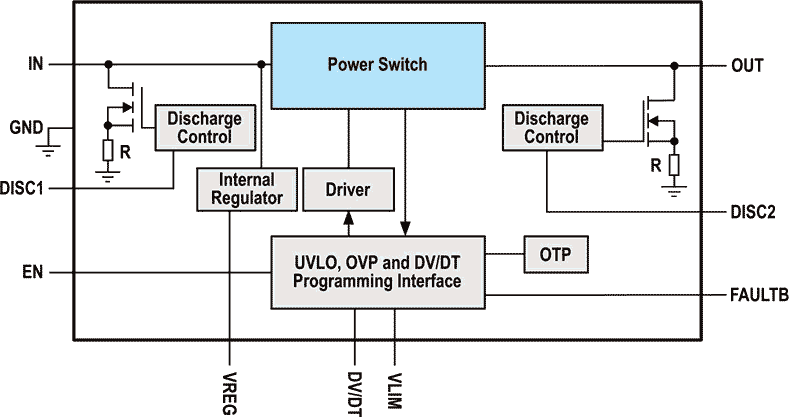 The DPS1035 Functional Block Diagram.
DPS1035 is packaged in a lead, halogen and antimony free QFN package which is fully RoHS-compliant. The 0.8 mm low-profile height and 4×4 mm footprint allow the device to be easily incorporated into end systems such as mobile and desktop computers, handheld game consoles, portable battery banks, PC monitors, etc.