Diode combines up to 30 kV protection with small footprint
Toshiba Electronics Europe has introduced a new bi-directional electrostatic discharge (ESD) protection diode DF2B7ASL which is mainly targeting interface protection in applications with minimum footprint requirement such as portable equipment.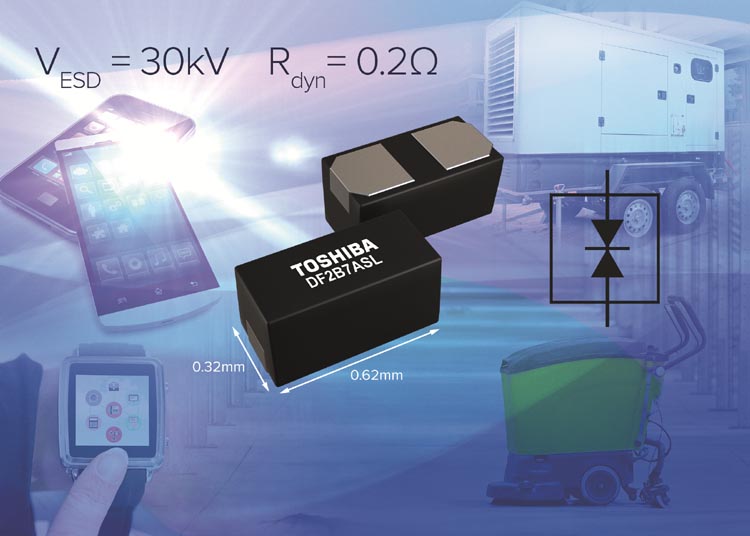 As the DF2B7ASL features a snapback characteristic, it can provide low clamping voltages, which together with the low dynamic resistance of the diode ensures superior protective performance to safeguard semiconductors ICs against static electricity. Housed in ultra-compact packaging, the device is designed for applications requiring small footprints – including interfaces in smart phones, wearables and other battery powered equipment.
While featuring low dynamic resistance of just 0.2 Ω and a low clamping voltage (VC) of 11 V at 5 V signal lines (VRWM ≤ 5.5 V), the DF2B7ASL still offers an electrostatic discharge voltage rating of ±30 kV in accordance with IEC61000-4-2 (contact discharge).
Taking the need for small footprints into consideration, the new Toshiba diodes are supplied in a SOD-962 (SL2) package with a board mounting footprint of only 0.32 mm × 0.62 mm.