New device offers an energy and cost efficient alternative to obsolete devices from other manufacturers
Toshiba Electronics Europe has launched a dual-channel solenoid driver IC that provides a high-voltage drive with low ON resistance.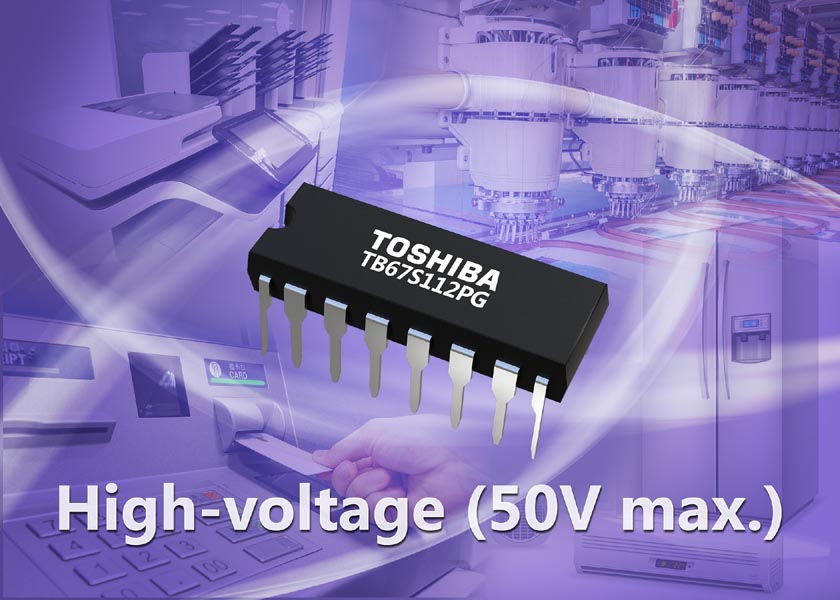 The new TB67S112PG driver IC is suited to a wide variety of applications including domestic appliances (air-conditioners and refrigerators), industrial equipment (banking terminals such as ATMs, office automation equipment, and factory automation equipment).
Toshiba's solenoid driver IC lineup currently includes 4- and 8-channel devices (TB67S111PG and TB67S158NG/FTG). The new TB67S112PG completes the lineup, by providing support for dual-channel applications at a lower price point.
The new device incorporates two channels, each consisting of a low-side MOSFET and a regenerative common diode that can independently drive a solenoid or relay at voltages up to 50 V. A low ON resistance of only 0.3 Ω allows for a higher output voltage, resulting in higher motor torque, and reducing heat generation during motor operation. Safe operation is enabled through the provision of overcurrent detection (ISD), under voltage lockout (UVLO) detection and thermal shutdown detection (TSD), which, additionally, sets a flag to notify the system controller of a thermal shutdown event.
Mass production of the TB67S112PG starts today.