Fujitsu Components America, Inc. announced the release of a compact, 802.11a/b/g SDIO wireless LAN module with antenna diversity, low power consumption and reduced footprint.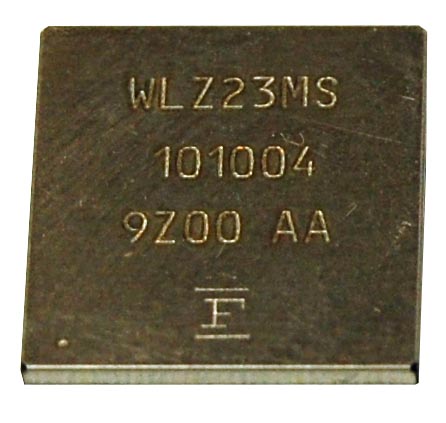 Fujitsu's MBH7WLZ23 wireless module provides a highly integrated communications platform for OEMs designing low-power, battery-operated wireless devices, especially where board space is very limited. This includes industrial handheld and POS terminals, portable healthcare devices, personal media devices, digital audio/visual devices, e-books, smart grid meters, and wireless meter readers.
The surface-mount module supports dual band (2.4GHz/5GHz) in a very compact package measuring just 12.0 × 12.0 × 1.8mm. Its antenna diversity enhances signal coverage, yet power consumption in 802.11g transmitter mode is more efficient and is reduced by 50 percent in receive and idle modes, compared to existing products. It offers a maximum data rate of 54Mbps, with 18Mbps throughput under Windows CE.
Fujitsu brings innovation from many years of industry-leading Multi-Chip Module design and production experience, resulting in smaller wireless module package sizes that consume less power than competing products.